Children's responses will change
completely.
Get superb results with lessons
that have been designed to
teach children how to respond
naturally in English.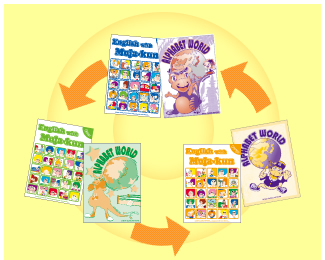 There are three versions of the kindergarten books with corresponding flash cards at a similar level. A different version of the books is intented to be used used per annum in rotation.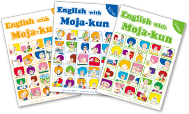 With our engaging and fun to learn
English classes, students will gain
an understanding of English that
is sufficient enough to meet the
World Foundation Standard
Goal for English, and attain
the same level of proficiency
as 3rd grade junior high school students.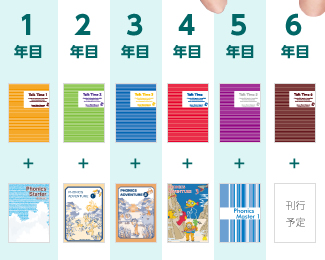 There are 6 levels of textbooks intended for Elementary students in total. From Level 2, the first third of the textbook is a review of the previous year's materials. Elementary school students will have learned the World Standard Foundation Target by graduation.